Does this describe you?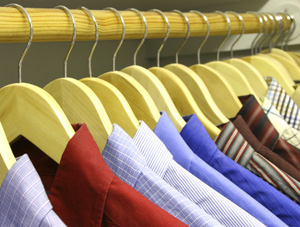 Are you overwhelmed by clutter in any area of your home or small business?

Are you often running late because you cannot find what you need to get out the door?

Do you have one of "those rooms" (or closets or drawers) that has become the place to put anything and everything that doesn't have another specific home?

Do you watch the organization shows on television and wish you were the family on the show?
Organization Guru can help.
Together, we can identify areas that need organization and implement changes that are easy to learn and easy to maintain.
Organization is not "one size fits all". I will work to suit your needs, your personality, and your style.
Then, when we are finished, you can decide whether to go on your own or arrange a schedule of maintenance on a weekly, biweekly, monthly, or any other basis.
You're interested. How do we begin?
The first step is an initial consulation—this may be done over the phone or at your location. This is a free, 30-minute, no obligation assessment of your situation and surroundings. I will ask many questions about your style, your habits, your personality, and what is (as well as what is not) working in this area. You will interview me, and I will interview you. If we agree and I do the type of job you require, we will set up an appointment to begin. If I do not do the type of job you require, I will provide you with references for another Professional Organizer in the area who does.
Once the work sessions begin, we will follow the plan set forth by Julie Morgenstern in her book Organizing From The Inside Out and recommended by professional organizers across the country. This is the SPACE formula for becoming organized:
Sort — handle each item, group like items together
Purge — keep, toss, or donate items
Assign a home — decide on where each item will live
Containerize — use appropriately sized, labeled containers or storage units
Equalize — take time each day to return used items to their new home